Mason Jar Cupcakes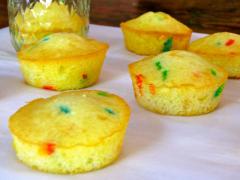 Round up your kids and bake your favorite cake recipe together, but only put half as much batter into each section of your cupcake pan so that you make smaller, flatter cupcakes than normal. You want to use nonstick spray instead of paper cupcake liners.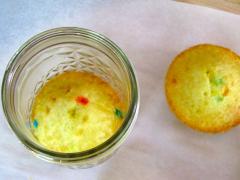 Start layering cupcakes and icing into your mason jars, starting with a cupcake on the bottom. This is an easy step that even your littlest ones can do.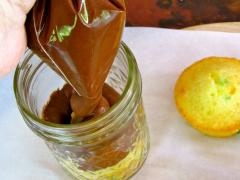 Next, put your icing into a Ziploc bag, snip off a corner and begin to pipe in the icing on top of the cupcake. Repeat layering cupcakes and icing until the jar is full. Add sprinkles on top, if desired. My kids love layering the cupcakes and icing.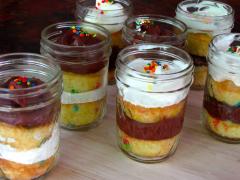 They love to alternate chocolate and vanilla icing or do some with all chocolate, some with all vanilla.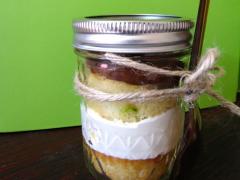 Add the mason jar lids and you are just about ready. You can tie a spoon onto the side of the jar with string or pretty ribbon. All your guests have to do is take the lid off and dig in!